Without wishing to state the blindingly obvious, one of the great things about Black Friday is that you get to indulge in tech deals that you just don't see at any other time of the year. It's a brief that the up-and-coming Smarty obviously looks desperate to meet with its SIM only deals this year.
We guess, that's why it has brought an epic data extravaganza of a SIMO deal to the market with the shadow of the super sales day now looking ominous on the horizon. It means that for the price of just £17 a month you'll get an enourmous 100GB of data.
It's no surprise that Smarty is calling this tariff its 'Mega Plan', with unlimited calls and texts thrown in as well. And because Smarty appears to believe in keeping your SIM flexible, you won't be tied into a lengthy contract – each period lasts for just one month, meaning you can quit and go for something else if you decide pretty quickly that the Mega Plan is no longer the one for you.
Still unsure about Smarty or Just want to see the competition? Take a look at our dedicated SIM only deals guide will show you what else is out there with prices starting at a mere £4 per month.

Smarty's Mega SIM only deal: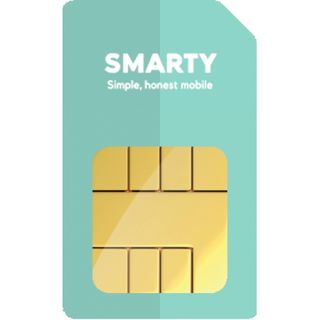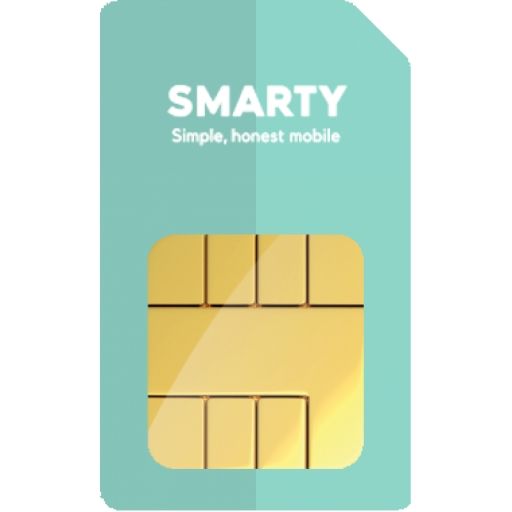 Mega SIM only plan from Smarty | 1 month rolling | 100GB data | Unlimited calls and texts | £17 per month
Smarty has had a November to remember, getting there ahead of many of its competitors to start dropping discounts and promotions left, right and centre. This one is probably the best of the lot so far if you're somebody who relies on a huge data cap for your Netflix binging, Spotify streaming and podcast downloading when away from home. Don't need all that data? Smarty has some great prices on lower amounts, too.
View Deal
Why go for Smarty Mobile? 
It's a brand you may never have heard of and yet, it's a name giving the big retailers some serious competition – let us tell you why.
With an excellent mix of cheap SIM only deals and big data bargains, Smarty covers most of the market's needs. And, with its 1-month rolling contracts, you can stay for as long as you like, making this the perfect stop over option.
One final benefit? Smarty allows you to tether your devices to your phone meaning you can use up that 100GB of data across your bargain Black Friday laptop, tablet or even console to your phone and make full use of all of that data. 
Are Smarty SIM only deals better than Three's?
Coincidentally (or, to be honest, probably not), Three's Black Friday SIM only deals are looking very similar to Smarty's. So it also has a 100GB for £17/pm offer or you can pay one pound extra per month more and get a completely unlimited data SIM for £18 per month.
That may be tempting, as Three is undoubtedly a more recognisable name in this field and will have the same 4G coverage as Smarty. But the one thing Smarty has over Three is its flexibility and that prospect of being able to break your contract at any time. Three, on the other hand, will tie you in for a whole year.