Apex Legends Season 2 is now close to wrapping up and when October 1 comes we'll see the introduction of Season 3: Meltdown. This new season will bring a reasonable number of updates to Apex Legends: a new character (Crypto), a new weapon and a brand new Battle Pass. It'll also see the introduction of Ranked Season 2. 
All of the details around what to expect from Season 3 haven't been confirmed just yet but this new season will be building on some of the much-needed changes that were made in Season 2: Battle Charge. 
EA surprised many with the sudden announcement of Apex Legends back in February, a free-to-play battle royale shooter that sees the publisher going toe-to-toe with genre mammoths PlayerUnknown's Battlegrounds and Fortnite Battle Royale.
Developed by Respawn Entertainment and set in the Titanfall universe, Apex Legends is a squad-based battle royale shooter where teams of three go up against 57 other players to try to gather loot and be the last person (or squad) standing.
However, unlike Fortnite and PUBG, Apex Legends sees players take on one of eight classes, each represented by a unique character (imagine Fortnite mixed with Overwatch and you'll be on the right track.) 
Whether that sounds like your kind of gaming or not, Apex Legends hit the ground running. It managed to reach a million players in its first eight hours and amassed 10 million players in three days.
That's good going. Really good going. Particularly when you consider that it took Fortnite two weeks (a fortnight!) to reach those same numbers. Similarly, it took Fortnite 24 hours to accrue a million players, compared to eight hours for EA's shooter. 
However, things seem to have slowed down for Apex Legends with revenue dropping and Respawn opting to implement less-frequent, more meaningful updates in lieu of constant, smaller updates.
Do we have another Fortnite on our hands or just a passing fad? Let's not get ahead of ourselves and instead take a look at everything we know about Apex Legends.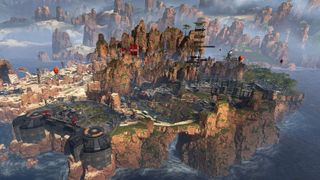 Apex Legends: the TechRadar verdict
Apex Legends is an engrossing, revamped take on battle royale that as it stands cannot be beat for its attention, detail and care:
Great customization
Beautiful visuals
Great use of team interaction 
Definitely not a single-player game
Predictable story
Frequent bugs
As we said in our full Apex Legends review:
"Truth be told, the Battle Royale movement has never quite grabbed me. I dabbled in PUBG and spent a dozen hours or so with Fortnite, yet nothing ever quite stuck the landing. Apex though, has got me hook, line and sinker. Featuring intuitive controls, an outstanding comms system and remarkable rogue's gallery, Respawn has created what feels like the AAA outing for the genre." 
Apex Legends update news
What's new? Details about what we can expect from Season 3 and Ranked Series 2 are starting to come out
Season 2 of Apex Legends is wrapping up as we come towards the end of September and we now know that Season 3 will begin on October 1 under the name Meltdown. 
It's not a particularly substantial update but when it begins, Season 3 will bring a brand new Battle Pass with more than 100 exclusive items that will include Legendary skins and Apex packs. 
The new weapon coming to Season 3 is the Charge Rifle alongside the new hacker character called Crypto who uses his surveillance drones "to stay in the fight and out of the spotlight".
Alongside Season 3, Ranked Series 2 will also launch on October 1 and more details around how it will work have been revealed. 
Like Series 1, Series 2 will use a score-based system with the developers feeling pleased with how it went the first time around. Also staying the same are the Tiers and Divisions, the level 10 entry requirement and the fact that playing with friends will see matchmaking up to the highest ranked player. 
So what will players see that's a little different? Well, when Series 2 begins all ranked players will see their ranks be soft reset. That means all players will drop 1.5 Tiers. This is being done instead of a hard reset which would mean players would have to invest a disproportionate amount of time to return to their true skill ranking and feel that they're making progress from the previous series. 
After deactivating leaver penalties in Series 1, Series 2 will start with them enabled so players who abandon their teammates during a match will be hit with a matchmaking penalty in regular and Ranked matches. Penalties will mean players will be stopped from entering new matches for escalating amounts of time based on how often they drop out of matches before they're finished. Penalties can range from 5 minutes to an entire week. 
While the Series 1 score-based system will remain, it will see some improvements. For more "granularity in the points spread" all the points in the system will be multiplied by 10. Match entry RP costs are also being updated. Bronze matches will remain free but Silver, Gold, Platinum, Diamond and Apex Predator matches will now cost 12, 24, 36, 48 and 60 RP respectively. 
Assists are also being added to Ranked play's kill count score. An assist in Apex Legends will be defined as doing damage to a player within 5 seconds of them being knocked down by a teammate. If the player is revived the assist won't count. 
Completely new to Series 2 is the Apex Predator Ladder Position which will now allow Apex Predator ranked players to see their worldwide standing as well as their RP. The ladders positions will be split by platform so three players on PlayStation, Xbox and PC will all be able to claim a number 1 ranking. 
Cosmetic rewards for rankings are also being introduced. All players will receive badges indicating the highest level they've reached while players that reach Gold tier and higher will receive a gun charm. Reach Diamond or higher and players will receive a custom dive trail. 
Recently there have been rumors that players could soon see cross-play and cross-progression introduced to Apex Legends. We're taking these rumors with a pinch of salt since Respawn hasn't made any comment on them. But if there is anything to be announced it's likely we won't hear until Season 3 is underway or perhaps even past.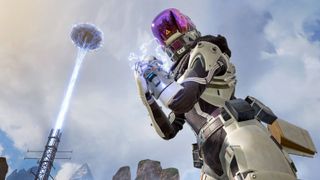 Apex Legends tips and tricks
Apex Legends can be difficult to get to grips with. There are a lot of different characters each with their own abilities and skills, plus this battle royale arguably leans more heavily on strategy and teamwork than some of its competitors. 
Get ahead of the pack with our selection of Apex Legends guides, designed to help you become a champion.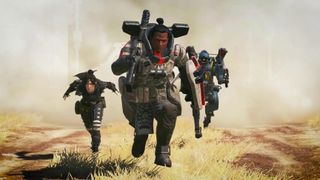 How to download Apex Legends
Apex Legends can be downloaded for free from the PlayStation Store, Xbox Store, Origin Store or Apex Legends website. Simply search for the title, download the game and enjoy! 
But do keep in mind that a good internet connect and subscription to either PS Plus, Xbox Live or Origin Access is required to play.
The good news is that Apex Legends is also coming to mobile in the future, following in the footsteps of Fortnite and PUBG.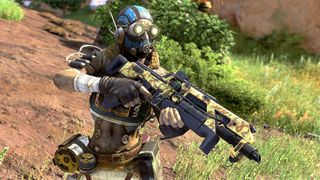 Apex Legends roadmap – what's next?
Respawn Entertainment has shared the season roadmap for Apex Legends. Apex Legends Battle Pass seasons run for approximately three months. Currently four seasons have officially been announced:
Season One: March 19, 2019 until June 18, 2019. 
Season Two: July 2, 2019
Season Three: September 2019
Season Four: December 2019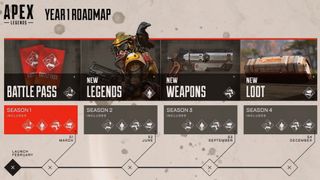 Is Apex Legends coming to mobile?
Yes. In EA's quarterly earnings report, the publisher announced that it's looking at bringing the Respawn Entertainment-developed game to mobile platforms and to both South Korea and China. 
"We're in advanced negotiations to China and mobile", EA's CFO Blake Jorgenson stated, before later mentioning South Korea as another expansion point. 
While the specific platform details haven't been confirmed, it's fair to assume that this will include both Android and iOS releases down the line, and as far as the Eastern market releases, this will be via EA's PC platform and marketplace, Origin.