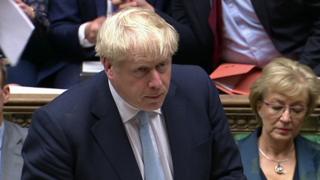 Prime Minister Boris Johnson has said he has made a "genuine attempt to bridge the chasm" in order to get a fresh Brexit deal with the EU.
He told MPs his plan – which would see Northern Ireland stay in the European single market for goods but leave the customs union – "represent a compromise".
However, Mr Johnson said they were "some way from a resolution".
Jeremy Corbyn criticised what he called the "vagueness" of the plan.