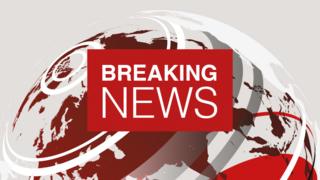 A government source has told the BBC there will be "no deal tonight", as officials continue to work on the technical details in Brussels.
The UK and EU had been hoping to sign off a revised Brexit deal before Thursday's crunch EU council meeting.
The BBC's Laura Kuenssberg said it was not now clear whether there would be a deal at all this week.
Boris Johnson has been trying to get Tory Brexiteers and the DUP to back his revised plan for Northern Ireland.
Likening the talks to climbing Everest, the prime minister said the summit was "not far" but still surrounded by "cloud".
Laura Kuenssberg said she understood the issues between the UK, EU and Ireland were "pretty much sorted", but it was still not clear whether the Northern Irish DUP were ready to sign up or not.