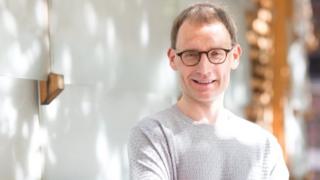 The number of coronavirus deaths in the UK would have been halved if lockdown had been introduced a week earlier, a former government adviser has said.
Prof Neil Ferguson, whose advice was crucial to the decision to go into lockdown, said the outbreak had been doubling in size every three or four days before measures were introduced.
In the UK, lockdown began on 23 March.
The number of people known to have died with coronavirus in the UK stands at 40,883.
"Had we introduced lockdown measures a week earlier, we would have reduced the final death toll by at least a half," Prof Ferguson told a committee of MPs.
"So whilst I think the measures, given what we knew about this virus then, in terms of its transmission were warranted… certainly had we introduced them earlier, we would have seen many fewer deaths."
'Failed to happen'
Prof Ferguson, who resigned as a government adviser last month after allegedly breaching lockdown rules, indicated that many lives in care home could have been saved.
"We made the rather optimistic assumption that somehow the elderly would be shielded."
But "that simply failed to happen", he said.
Prof Ferguson said the government's Scientific Advisory Group on Emergencies (Sage) had "anticipated in theory" the risk to people living in care homes and it was discussed in meetings as early as February.
But, the "only way you can really protect care homes is to do extensive testing to make sure it doesn't get in", he said.
And more was now understood about how the virus was transmitted – for example, that care home workers often work at more than one facility and might be spreading infection between residences, he added.
Speed matters – small delays, even of a few days, can have a huge impact on lives lost.
This is because coronavirus was growing "exponentially" in February and March.
If cases were doubling every four days then just 100 cases would become 3,200 within three weeks. Wait another four days and it would be 6,400, another four days and it becomes 12,800.
However, scientists have told me there were an estimated 100,000 people being infected every single day in England by the time we went into lockdown.
Introducing measures a week earlier would have significantly cut that figure and in turn saved lives.
Why this did not happen is one of the major questions about the government's handling of this pandemic.
It is far easier to look back than to make the decision in the moment. There was a lack of information and the scale of the outbreak within the UK was not clear.
But other scientists were making the case for the UK to go into lockdown weeks before it happened.
Missed models
Discussing the timing of the lockdown on BBC Radio 4's More or Less, mathematician Kit Yates said there had been an "overreliance" on certain models when determining how fast the epidemic was doubling.
"Some members of [pandemic modelling group] SPI-M have communicated their concerns to me that some of the modelling groups had more influence over the consensus decisions than others," he said.
This meant "some opinions or estimates that may have been valid didn't get passed on up the chain".
On average, about 1,600 people a day die in the UK. What is not known about the coronavirus deaths reported during the epidemic is to what extent those deaths are on top of that figure, or part of it.
Most of the victims have been older or with underlying health conditions.