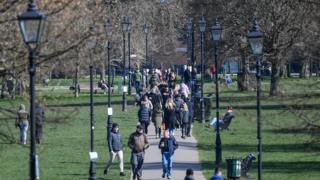 People who have ignored government advice aimed at tackling the coronavirus pandemic are "very selfish", says the health secretary.
Matt Hancock said the government was willing to take "more action" if needed to stop the virus from spreading.
Over the weekend, photos emerged showing crowds of people visiting open spaces across many parts of the UK.
Emergency legislation that would grant powers aimed at tackling the pandemic will be debated by MPs later.
Speaking on BBC Radio 4, Mr Hancock said he didn't know why some people were ignoring the government's advice.
"It's very selfish," he said. "The NHS is doing everything it can and preparing for the spread of this virus.
"If people go within two metres of others who they don't live with then they're helping to spread the virus – and the consequences of that costs lives and it means that, for everyone, this will go on for longer."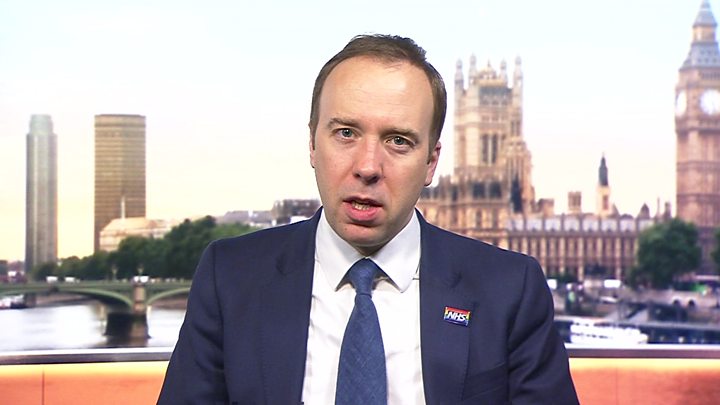 The health secretary said the government advice on social distancing was "really clear" and people should stay two metres apart, staying at home if at all possible.
Asked whether the cabinet would be considering a firmer lockdown when it meets today, he added: "Nothing is off the table. Of course we are looking at what other European countries are doing."
The BBC's political editor Laura Kuenssberg said the government is now considering closing all non-essential retail stores and introducing fines on people who ignore the current coronavirus advice.
According to the latest figures, the UK's death toll has reached 281 – including a person aged 18 with an underlying health condition. There are now 5,683 confirmed cases.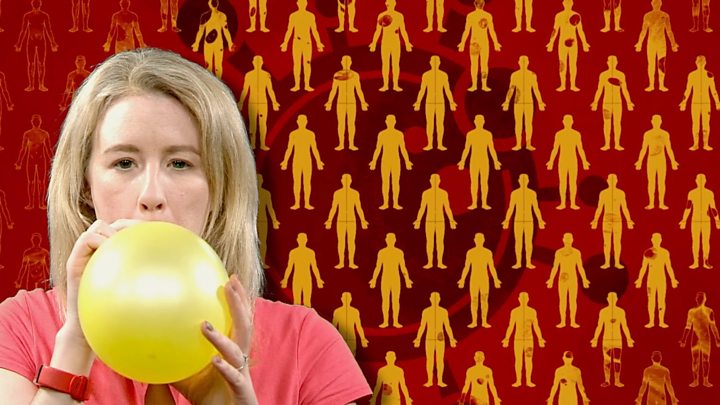 Under the proposals to be discussed by MPs, airports could shut and police would be able to force people with virus symptoms to isolate.
The government's emergency legislation – set out last week – also includes enabling recently retired NHS staff to return to work without any negative impact on their pensions, fast-tracking funeral arrangements, and allowing more court hearings to take place by phone or video.
The powers, which would be time-limited for two years, are expected to be approved by MPs.
Mr Hancock said he doesn't know why some people appear to be ignoring the government's advice on social distancing.
"These measures have already had a massive effect on this country and it's not the sort of thing anybody would've wanted to see," he said.
"The quicker we can stop the spread, the quicker we can get out of this.
"So it really is incredibly unfair of people to go and socialise in the way we've seen, because by helping to spread the virus they slow down our ability to stop it."
Speaking on Sunday at Downing Street's daily news conference, Mr Johnson said everyone had to act "responsibly" and practise social distancing.
"If we can't do that then, yup, I'm afraid we're going to have to bring forward tougher measures."
And on Sunday evening, the government issued a further statement, clarifying its advice that "people should avoid travelling unless it is essential".
Essential travel, the Department for Health and Social Care said, "does not include visits to second homes, camp sites, caravan parks or similar, whether for isolation purposes or holidays".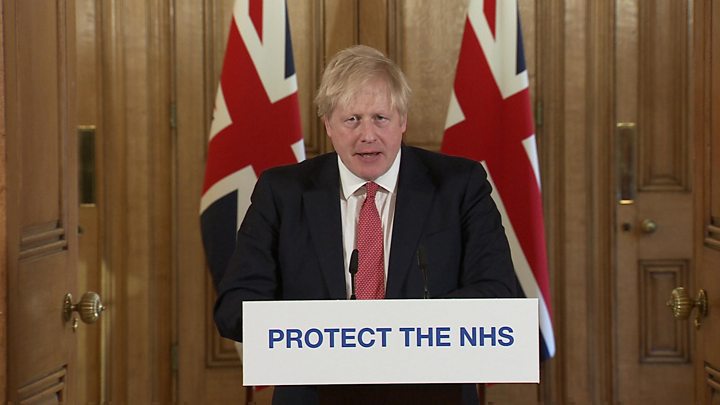 The increase of 48 UK virus deaths since Saturday includes 37 in England, seven in Wales, three in Scotland and another in Northern Ireland.
The NHS said all those who died in England in the past day were in vulnerable groups including with underlying health issues.
In other developments, the NHS in England announced it had identified 1.5 million of the most at-risk people who should now stay at home for 12 weeks.
Those at-risk people include those with specific cancers, severe respiratory conditions and people who have received organ transplants.
The government is setting up "hubs" around the country to arrange deliveries of groceries and medicines to them.
Councils, pharmacists and members of the Armed Forces will help this work and there will be opportunities for members of the public to volunteer.
The PM told those people to "shield" themselves, adding it "will do more than any other single measure that we are setting out to save life".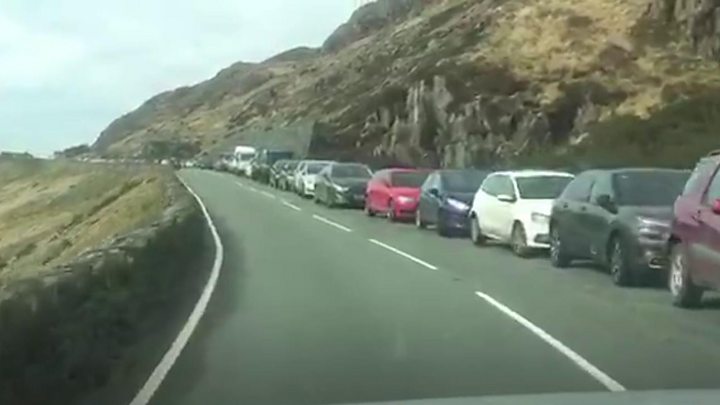 In other key developments: