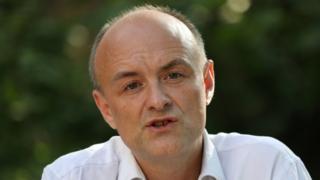 People will make up their own minds after listening to Dominic Cummings' "exhaustive" account of his travels during the lockdown, Cabinet Office Minister Michael Gove has said.
The prime minister's chief aide has defended driving 260 miles in March from his home to County Durham.
He said he acted reasonably and legally in going to stay on his parents' farm.
His statement on Monday overshadowed the PM's new plans to reopen all non-essential shops in England on 15 June.
Boris Johnson said shops will be able to open if they meet safety guidelines.
They follow outdoor markets and car showrooms, which will be allowed to reopen from 1 June.
Retailers have generally welcomed the announcement but some experts said more clarity was needed on how shops should keep staff and customers safe.
Mr Cummings has faced calls to resign after it emerged he had driven his child and ill wife from London to County Durham during lockdown.
At his news conference in the garden of 10 Downing Street on Monday afternoon, he said he did not regret his actions.
On the subject of why he then drove his family to the town of Barnard Castle – 15 days after he had displayed symptoms – Mr Cummings said he was testing his eyesight to see if he could make the trip back down to London. He explained that he had experienced some eyesight problems during his illness.
Following the conference, several government ministers rallied in support of Mr Cummings, with many writing on Twitter that it was "time to move on".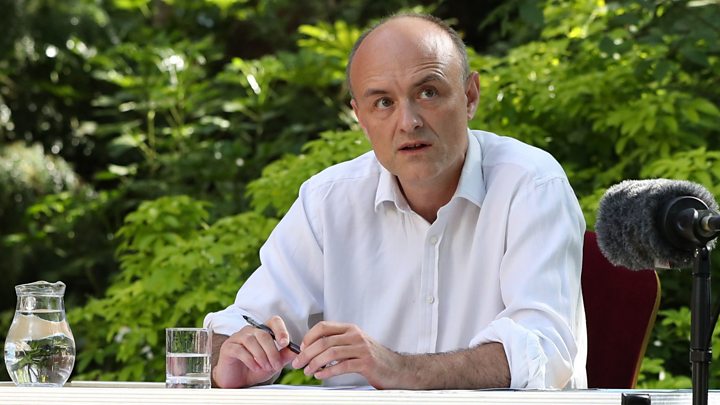 Mr Gove said Mr Cummings' account of his actions was "exhaustive, detailed and verifiable".
"People will make their own mind up as they listened to Dominic's account," he told BBC Breakfast.
"Most people will understand he was under pressure, and sought to put the health of his wife and son first, and took care to ensure they as a family unit were not in danger of infecting other people."
Opposition MPs are due to meet later to discuss how to hold Boris Johnson and his senior aide to account.
Labour has criticised Mr Cummings for failing to apologise for his actions, while other parties continue to call for him to be sacked.
Dominic Cummings' rose garden confessional was a bold move designed to take the drama out of a crisis.
But giving detailed answers to why he at the very least broke the spirit of the lockdown rules does not answer the fundamental question now – is his continued presence in Downing Street more of a hindrance than a help to Boris Johnson?
Tempers may have cooled slightly on the Conservative backbenches, but there are still calls for him to go, both private and public.
And some senior Conservative MPs are still aghast at how much political capital the prime minister has burned through to keep Mr Cummings at his side. Opposition leaders still intend to push for his departure.
The man respected by Mr Johnson for judging the public mood has made himself famous for falling foul of that opinion.
His explanations may ease for some of the anger. But in Westminster and beyond, it will not disappear overnight.
And when the prime minister is interrogated by senior MPs on Wednesday his decisions over Dominic Cummings will surely be on the list.
Boris Johnson said he regretted the "confusion and anger" caused by the row, but continued to back Mr Cummings.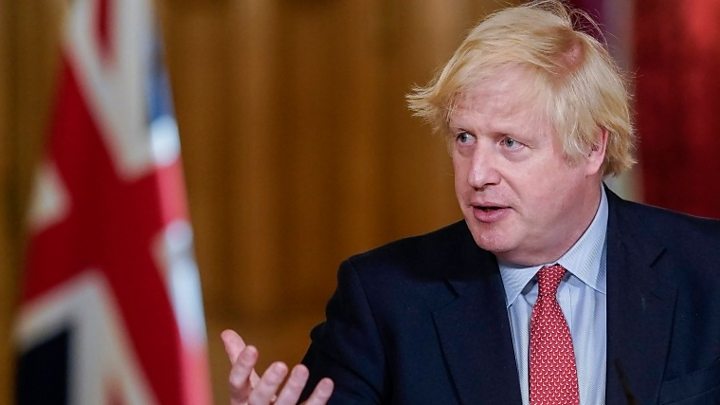 Meanwhile, all shops in England will be allowed to reopen from 15 June provided they meet new social distancing and hygiene measures to protect customers and staff from the virus.
Mr Johnson said the change would depend on premises being "Covid-secure" and on the country making progress towards meeting the five tests set out by the government as being crucial to lifting the lockdown restrictions.
Catherine Shuttleworth, chief executive of the retail consultancy Savvy, said some smaller retailers would want "more clarity" from safety guidelines, on things like how many people can be in a store at one time.
She also questioned whether there would be the appetite from the public to return to shops.
"Shopping is a social, fun experience a lot of the time and social distancing takes that away. It's going to be a very different way of shopping from what we're used to," she told BBC Radio 4's Today programme.
Schools in England have also been told to prepare for a phased reopening from the beginning of June, beginning with pupils in Reception, Year 1 and Year 6.
On June 15, up to a quarter of Year 10 and Year 12 will be allowed "some contact" to help prepare for exams.
However, the prime minister acknowledged some schools would not be ready to open then.
Latest government figures show the number of people to die with coronavirus in the UK rose by 121 to 36,914 on Monday.
In other developments: