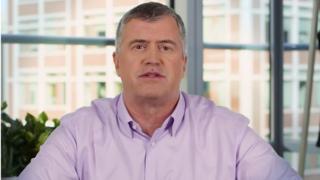 Kevin Burns, chief executive of vaping firm Juul, has stepped down, amid growing concerns around the health risks of vaping and legal action.
The firm has also announced it will withdraw all US advertising.
Mr Burns will immediately be replaced by KC Crosthwaite, former chief growth officer at tobacco giant Altria, Juul said.
Juul is 35%-owned by Altria, and in the past has been accused of targeting vaping devices at children.