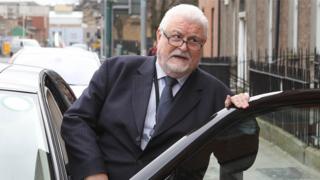 A recording of Lord Maginnis using the term "queer" to describe Scottish Nationalist MP Hannah Bardell has been released by the Huffington Post.
Lord Maginnis had earlier denied that he had used the term.
But the Huffington Post journalist who spoke to the peer on Wednesday has now tweeted an audio recording of his interview with Lord Maginnis.
Earlier Ms Bardell called the remarks a "homophobic attack" and said she would report the peer to police.
The SNP MP told the House of Commons on Thursday that she considered his remarks to be "a hate crime".
The Leader of the Commons Jacob Rees-Mogg urged Lord Maginnis to apologise, calling the comments "disgraceful".
Security incident
The Lord Speaker of the House of Lords issued a statement saying he was "deeply concerned" by reports that a peer had directed "offensive language" towards parliamentary security staff and an MP.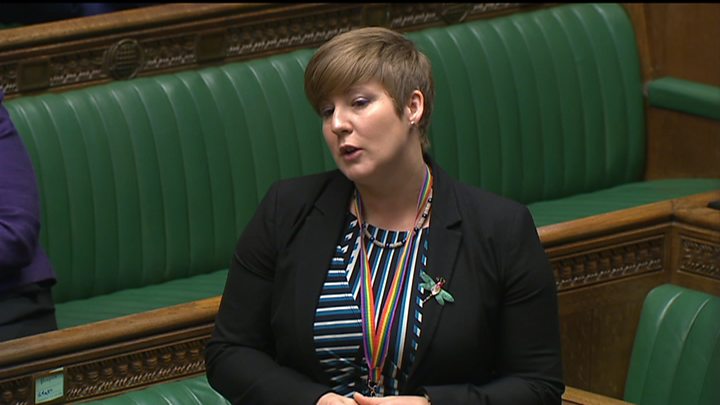 Speaking to the BBC on Thursday afternoon, Lord Maginnis said: "I certainly didn't call her a 'queer'.
"Whether I was asked a question which used that particular term I'm not sure. It's not something I remember."
Lord Maginnis had spoken to the Huffington Post after Ms Bardell made allegations against him that he verbally abused security staff as he entered Parliament on Tuesday afternoon.
Ms Bardell witnessed the incident on and raised it in the House of Commons the following day, saying it was "one of the worst cases of abuse of security staff" she had witnessed as an MP.
Lord Maginnis later told BBC News NI that he was not displaying his security pass at the time and admitted that he got "cross" when staff insisted that he take it out of his bag and show it to them.
He explained he was in pain due to arthritis and had difficulty with balance due to nerve damage in his legs and feet.
But Lord Maginnis went on to accuse Ms Bardell of having an "ulterior motive" in making her allegations.
He said he believed she had complained against him because of his well-known opposition to same-sex marriage.
Lord Maginnis made similar claims to the Huffington Post, but then was heard to say: "Queers like Ms Bardell don't particularly annoy me."
"Okay, she's got her cheap publicity out of it."
Returning to the Commons on Thursday afternoon, Ms Bardell said: "I'm sorry to say the member from the other place who I have complained about has now launched a homophobic attack on me in the press.
"This will be reported to the police and I know I, and others, consider this to be a hate crime."