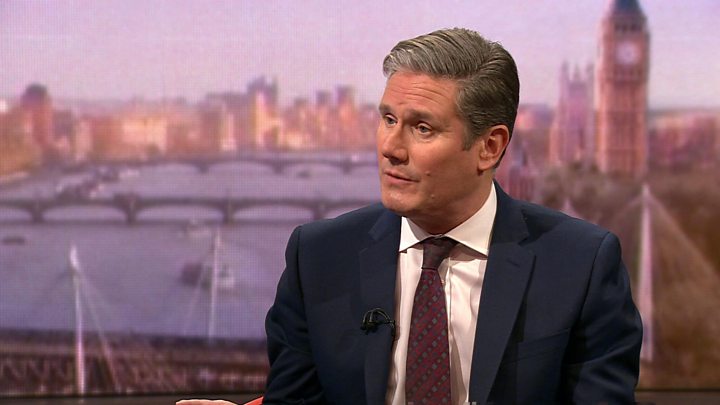 The public did not trust Labour to deliver on many of its election commitments, two of the those vying to succeed Jeremy Corbyn have said.
Sir Keir Starmer said its manifesto was "over-loaded" and hampered Labour's ability to present itself as a "force for good and a force for change".
And Jess Phillips said Labour lost trust "on some of the basics", such as its "not believable" broadband pledge.
Five candidates have so far entered the race to succeed Jeremy Corbyn.
Emily Thornberry, Lisa Nandy and Clive Lewis have also been making their initial pitches over the weekend while shadow business secretary Rebecca Long-Bailey is expected to officially declare her candidacy in the coming days.
Labour's ruling body is due to meet on Monday to decide the timetable for the election and any rule changes.
The contest was called after Mr Corbyn announced he would stand down as leader after Labour's heavy election defeat.
Both Sir Keir and Ms Phillips told the BBC's Andrew Marr the party must learn the lessons of the defeat and why some many previously rock-solid Labour seats in the Midlands and the North of England turned to the Conservatives.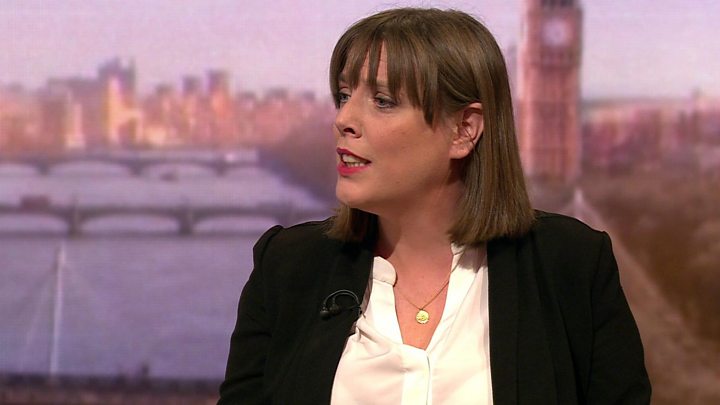 Sir Keir said the manifesto was one of a number of "cumulative" factors which eroded trust, on top of concerns over the party's Brexit policy, its leadership and its record on tackling anti-Semitism.
"There was a general feeling the manifesto was over-loaded. We lost the public's trust in the Labour Party as a force for good and a force for change," he said. "After four general election losses we have to address that straight away."
While saying there was no single reason for Labour's election defeat, Ms Phillips also identified the manifesto – which pledged to bring a host of industries into public ownership and extend the role of the state into new areas – as one of Labour's weak points.
"The fundamental thing is that the country did not trust us to govern," she said. "We lost them on some of the basics."
Ms Phillips told the BBC that her party must stop "harking back to the past" and obsessing with factionalism and internal positioning.
The Birmingham Yardley MP, who announced her entry into the race on Friday, said she could win support from all parts of the Labour movement by being honest about where the party stood and reasserting core Labour values.
"People have to feel a connection with us again. People have to feel we are on their side."
The candidates have also been pressed on other issues, including their position on Brexit and the UK's relationship with the US following the killing of Iran's top military leader, Qasem Soleimani, in Iraq.
In a break with Mr Corbyn, Ms Phillips said she would also support the deployment of British force abroad if there was a "moral case" for it.
However, Sir Keir said he would pass legislation to circumscribe the ability of governments to take military action. He suggested it would have to pass three tests – if it was lawful, had been supported by Parliament and was part of a viable plan.
Leadership rules
Under current rules, would-be candidates for both the leader and deputy leader roles must first be nominated by more than 20 MPs. They must also secure nominations from at least 5% of Labour's constituency parties or three affiliated bodies – two of which must be trade unions.
Shadow foreign secretary Emily Thornberry became the first MP to officially enter the race, saying she believes she can win because she comes "from the heart" of Labour.
She told Sky's Sophy Ridge that if Labour "can't win elections then we are failing this party".
Shadow treasury minister Clive Lewis said he was standing because he fears "necessary truths may go unspoken".
And on Friday, Wigan MP Lisa Nandy announced she was also standing, saying she wanted to "bring Labour home" by focussing on its traditional heartlands where many voters have abandoned the party.