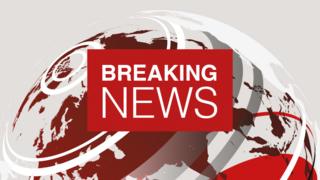 The government will abandon its Brexit bill and push for a general election if MPs vote down the planned timetable and the EU confirms a delay to the UK's exit.
The Withdrawal Agreement Bill was published on Monday night, and MPs will vote later on whether to agree the three-day programme to get it through Parliament before 31 October.
But if they reject it, and the EU offers a delay to the Brexit deadline, the government will pull the bill.
A No 10 source told the BBC: "We won't waste further months with this Parliament."