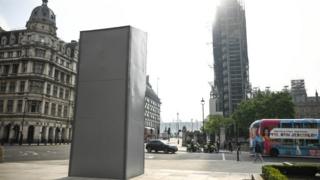 It is "absurd and shameful" that a statue of Winston Churchill has had to be boarded up because of fears it could be vandalised, the prime minister says.
Boris Johnson said the war-time leader had expressed opinions which were "unacceptable to us today" but remained a hero for saving the country from "fascist and racist tyranny".
Protesters daubed "was a racist" on the monument last weekend.
Mr Johnson also told protesters to "stay away" amid the Covid-19 pandemic.
In a series of tweets, he said: "We cannot now try to edit or censor our past," adding that such monuments were put up by previous generations.
It comes after the statue of slave trader Edward Colston was thrown into the river in Bristol during a Black Lives Matter protest on Sunday.
Demonstrations have been taking place across the world following the death of George Floyd, an unarmed black man, in Minneapolis after a police officer held a knee on his neck for nearly nine minutes.
Mr Johnson said that, while he understood "legitimate feelings of outrage" at what had happened, the "only responsible course of action" was to "stay away from these protests".
They had been "hijacked by extremists intent on violence", he said.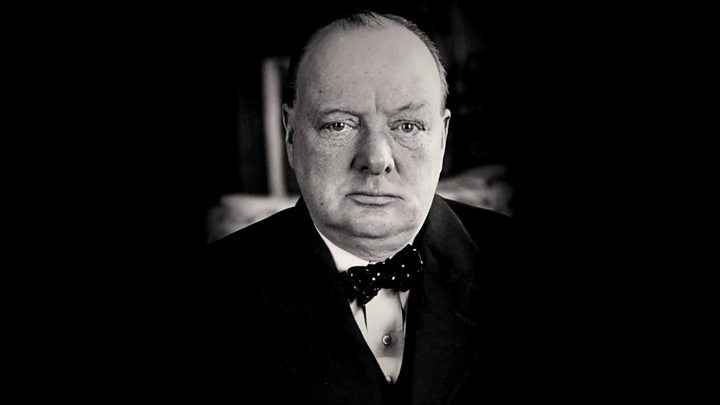 While Churchill is credited with helping lead the Allies to victory in WW2, some critics accuse him of racism because of comments he made about Indians.
Other monuments have been removed ahead of planned protests this weekend, while the Cenotaph has war memorial also been boxed up in London.
On Tuesday, a statue of slave owner Robert Milligan was removed from outside the Museum of London Docklands.
The NHS trust which runs Guy's and St Thomas' hospitals in London have said it will remove statues of Thomas Guy and Sir Robert Clayton – both linked to slavery – from public view.
A statue of Scouts movement founder Robert Baden-Powell is to be removed in Poole, Dorset.