Last year we saw the New England Patriots once again make NFL history with their 11th Super Bowl win – Tom Brady and co will be pretty confident that they'll be playing at Super Bowl LIV in February. Whether they do or don't, you'll be able to catch all the action as it's really easy to get a Super Bowl 2020 live stream – no matter where in the world you are. And with our help, you can even watch without having to sit through the commercials.
Perhaps the Patriots will continuously break records, or maybe it'll be the impressive Kansas City Chiefs who'll grab the championship rings in 2019. Other favorites to make it to the big one are the undefeated San Francisco 49ers. They won the Super Bowl 24 years ago at Miami Gardens – the same venue as this time around. Things are not looking so good for the Miami Dolphins however, with a rough start this season it's seeming pretty unlikely that they'll make the game in their home city. 
Either way, no one knows yet for sure – with four more months to go all we can say is that all bets are off. Keep reading to find out all the information you need to know for the Super Bowl 2020 and where to live stream the event, whether you live in the US, the UK or anywhere else in the world.


How to watch a Super Bowl 2020 live stream for free in the US:
Fox will be broadcasting the event live this time around with Joe Buck commentating alongside the legendary Troy Aikman – former Dallas Cowboys quarterback. 
Note that you will need a US IP address in order to access the Fox coverage otherwise you won't be able to access the content from abroad – if you want to do so, you'll have to follow our VPN guidelines above and log in with a VPN, choosing a US server location. 
Fox isn't you're only option though, with all of the top US-based streaming services all providing an alternative. Each one offers a free trial to get you started and has masses of other content and channels for you to enjoy if you subscribe:


How to watch Super Bowl online in the UK for FREE: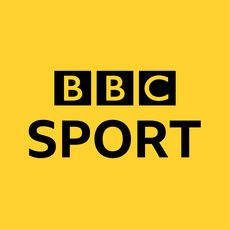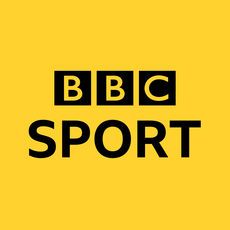 As has been usual for the past five years, The Super Bowl will be shown live on BBC One for free! Mark Chapman will be the lead presenter alongside former players Jason Bell and Osi Umenyiora.
As it is being broadcast on BBC One, this means the game can also be live streamed for free on BBC iPlayer – so you don't have to only be glued to your TV, you've got a choice here. Take your pick on where you'd want to watch it, including smartphone or tablet via the iPlayer app, too.
However this isn't your only option, you can also watch the game live on Sky Sports or on its app Sky Go. 
And it's worth repeating…if you're outside the UK and still want to watch your home coverage, then take a look above at how to do so without difficulty by downloading and installing a VPN.


How to watch the Super Bowl 2020: live stream in Canada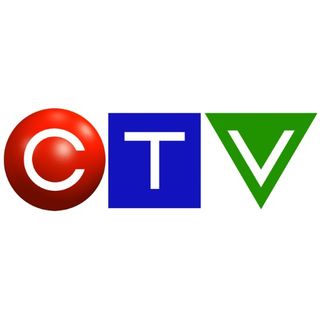 Similarly to previous years, CTV/TSN will be the official Canada broadcaster for the Super Bowl. If you want to watch it on the go, you can always download the CTV Go app. It allows you to watch the event on other devices away from your television.
Keep your eyes peeled on this page as we will bring you all the fresh updates, including timings and more streaming options for the Super Bowl. 
Not got cable? Well don't get disheartened. If you happen to have a DAZN subscription then you can watch there as well – DAZN offers a 30-day money back option meaning that you can always sign up for the service and then get your money back within a month of signing up if you're not keen.


How to live stream Super Bowl action in Australia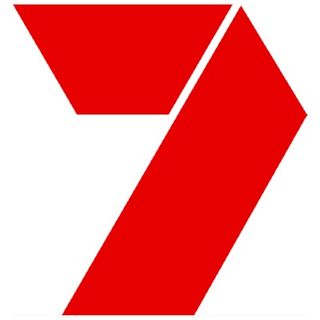 Free-to-air network Channel 7 is the place to be for any Australian NFL fans. Aussies can expect the event to air around 9.30am AEST on Monday, February 3.
If you're outside the country and want to tune in, then you can use one of our favorite VPNs above to watch the free coverage from Down Under or another nation.
Super Bowl live stream: worldwide coverage where you are
Super Bowl 53 was available live in seven languages and 170 countries and territories around the world.
We don't yet know exactly who will be showing the 2020 event, but we can tell you a few options from last year in some of the most popular territories for watching NFL: Mexico – ESPN, Fox, TV Azteca; Brazil – ESPN; South Korea – MBC Sports; Germany – ProSieben, DAZN; France – TF1, BeIN Sport; Argentina – ESPN, Fox; China – Fox Sports, BesTV.
How to watch Super Bowl online – our favorite live stream choice:
If, like us, you'd like to watch a live stream online without any commercial breaks, then following these three simple steps will help:
If you don't have easy access to stream Super Bowl live online in your country – or you're away from your home country when it's on – the best way to watch it for free is to download and install a VPN. We've tested all of the major VPN services (more than 100 in total) and we rate ExpressVPN as the absolute best.
It's compatible with a whole host of devices (including Amazon Fire TV Stick, Apple TV, Xbox and PlayStation, etc) and ranks amongst the fastest options out there. What's more, there's a great deal running offering a 49% discount, a 30-day money back guarantee and 3 months free with an annual plan – especially for TechRadar readers! So if you were already interested in VPNs now is a great time to sign up.
– Click the link to check out ExpressVPN (with 30-day money back guarantee)
2. Connect to a UK server location
Simply open the VPN app, hit 'choose location' and select a UK location – it doesn't matter which one and it's super easy to do. The reason to choose the UK? Because it's being broadcast live for free, so as soon as you have a UK IP address you're free to watch the Super Bowl hassle free. 
TVPlayer is a free legal online streaming service, which offers hundreds of channels. Among the channels you'll find on offer at TVPlayer.com on offer is BBC One which will show the entire event live. And the best bit? The BBC doesn't have commercials so you'll be able to enjoy a totally uninterrupted Super Bowl live stream without a single commercial break. 
Want to record the Super Bowl and watch it later? TVPlayer will also allow you to do that too. You'll need to sign up for a paid account, but the good news there is that the site offers a 14-day free trial so no payments required!

Want to watch the Super Bowl in Miami instead?
If you'd rather catch the action live in the arena instead, you can always buy tickets. Just be aware that they are quite expensive, the cheapest tickets you can get are priced at $4,799 each, and that's for the very back of the stadium. Premium seats which are pretty close to the action are going at $12,999 each.
The good news is that both tickets and others include access to the three hour all-inclusive 3-hour pre-game party at Gulfstream Park, meet and greet opportunities with NFL stars and Hall of Famers including Joe DeLamiellure, Floyd Little & Jan Stenerud and more! 

Super Bowl 2020 FAQ: your questions answered
When is Super Bowl LIV taking place?
Each year the Super Bowl takes place on the first Sunday in February. This year that means the Super Bowl will take place on Sunday, February 2. Kick-off time will be 6.30pm ET.
Who is performing at the Super Bowl 2020 half-time show?
The half-time show is being talked up as seriously spectacular this year (unlike last year's rather underwhelming performance) with Jennifer Lopez and Shakira joining forces for what is set out to be an incredible performance. The pop stars are set to bring all the glitz and glam to the event.
Who won the Super Bowl LIII in 2019?
Making Super Bowl history (again) the New England Patriots triumphed over the Los Angeles Rams in Super Bowl LIII, with the final score being 3-13. 
If you want to know more about how to watch your favorite TV and live stream sport then click the link to see our dedicated guide