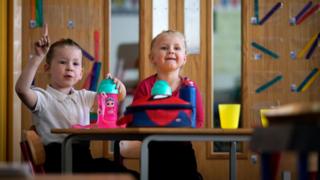 Teachers' unions say there are still "unanswered questions" about the safety of opening primary schools in England, from 1 June, after a meeting with the government's scientific advisers.
The National Education Union's Kevin Courtney said it was still unclear what measures would mean it was safe.
The British Medical Association agreed it was too early to reopen schools.
Education Secretary Gavin Williamson said schools would have all the "guidance and support they will need".
The British Medical Association said with so much "conflicting" evidence on opening schools, it was "completely aligned" with teachers' union calls to delay reopening.
"Until we have got case numbers much lower, we should not consider reopening schools," said a letter from the BMA's council chair.
Teachers' unions had been able to put questions about the safety of opening schools to the chief scientific adviser, chief medical officer and chief nursing officer.
After the meeting, Mr Courtney did not suggest there had been any breakthrough – and that "many questions that we asked were not addressed".
He welcomed a promise to publish the scientific evidence behind the decision to reopen schools.
But he said there needed to be clarification over what thresholds would determine it was safe to open schools – such as a "particular daily case count".
And he asked how it would be measured whether reopening increased the rate of infection in the wider community.
Mr Courtney said that in terms of understanding the spread of the virus: "We were told that we are in the foothills of knowledge and there is still a lot of uncertainty about the science,"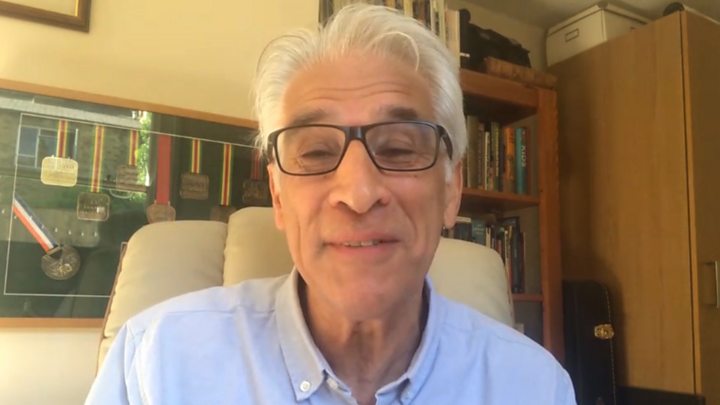 But Mr Williamson said: "I want to reassure parents and families that we are giving schools, nurseries and other providers all the guidance and support they will need to welcome more children back in a phased way and no earlier than 1 June."
On Friday, the Prime Minister's spokesman reiterated that masks or protective equipment would not be expected to be worn by teachers or pupils.
This was part of the safety guidance issued this week that proposed teaching pupils in small groups of 15 or less and keeping them apart from other children during the school day.
The guidance recognised that keeping young children two metres apart in school would often not be realistic – and instead focused on keeping small groups of children separate and using lots of hand washing and hygiene.
An alliance of nine teachers' unions has warned it is not yet safe to open schools.
But one of England's biggest academy trusts has become one of the first school groups to say that it will reopen from 1 June.
Steve Chalke, founder of the Oasis trust which has 35 primary schools, says opposition to reopening is "rather middle class".
He says teachers' union advice is "lopsided" and fails to recognise the harm to disadvantaged children from missing school.
'Not forcing anyone to attend'
Mr Chalke, whose schools on average have 45% of children eligible for free school meals, said: "The greatest risks for many of our children are being stuck in a council block, with no fresh air, no exercise, little or no nutritious food."
Many of their pupils "live in cramped conditions with little digital access" and so will struggle with schools only operating online, he said.
Mr Chalke said the schools would not be "forcing anyone to attend", either pupils or staff, and that he "respects the union's opinion".
Safety measures would be in place, but he stressed that the "long-term social cost" of not opening would "outweigh any short-term medical risks".
---
'Our children need space to learn'
Graham Gallagher and his wife Leanne have three young children with special needs.
He says schools reopening on 1 June would "benefit the whole family", who live in a two-bedroom flat in Walsall in the West Midlands.
He feels their children aren't getting a "valuable learning experience" at home and worry they could regress from the "solid progress" they have made during this school year.
At home, the children struggle to concentrate for more than an hour at a time, and Leanne is struggling to manage the learning of all three children at once.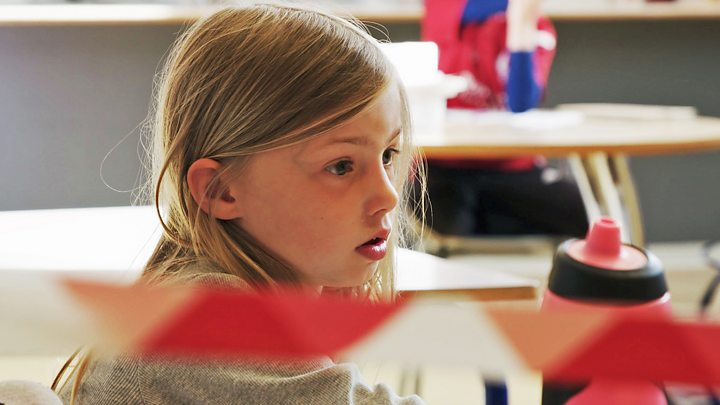 Schools reopening would allow the children to learn and socialise in a distraction-free environment with more space and access to an outdoor area.
He says the couple share teachers' concerns that they need to be "properly protected", and hopes "plans will be put in place" to alleviate their worries.
'Too early' to reopen schools
Primary school teacher Mary Newton, 49, says she "feels very strongly" that June is "far too early" to reopen schools.
Her husband John, 56, who runs an educational books company, has been shielding at home after a recent heart attack and Mary says their children returning to school would be a concern for his health.
They plan to keep their two children – who are in Years 4 and 6 – at home for as long as they can.
She says it could be "catastrophic" for a child's mental health if they contracted the virus and transmitted it to a family member who became very ill from it.
Children could be "traumatised" by the new rules that would have to be adhered to and staff would be anxious, she adds.
"I believe schools should continue to support children of key workers and those most vulnerable", she says, "but I certainly won't be sending my Year 6 child back to school in June".
---
Patrick Roach, general secretary of the NASUWT teachers' union, said health and safety had to be the primary consideration.
In a letter to the directors of children's service, he wrote: "the wrong decision will result in people becoming seriously ill and dying", adding that members reserved their right to legal action under employment laws.
Responding to a question about the stand-off in England, Wales's First Minister Mark Drakeford said: "If I was a parent in England, and I heard teacher unions were not satisfied that schools were going to be opening in a safe way, that would be of concern to me."
Schools in Wales are not opening on 1 June – and it is not expected that schools in Scotland or Northern Ireland will open before the summer break.
---