The iPhone revolutionized gaming through multitouch, but the iPad provided a larger canvas and power for fully immersive and expansive experiences.
Apple's tablet remains a powerful, engaging gaming device, whether you delve into innovative touchscreen games, or use a controller for a more console-style experience.
Whatever you prefer, the very best games are found in our lists. Check back weekly for our latest favorite.
iPad game of the week: P1 Select ($2.99/£2.99/AU$4.99)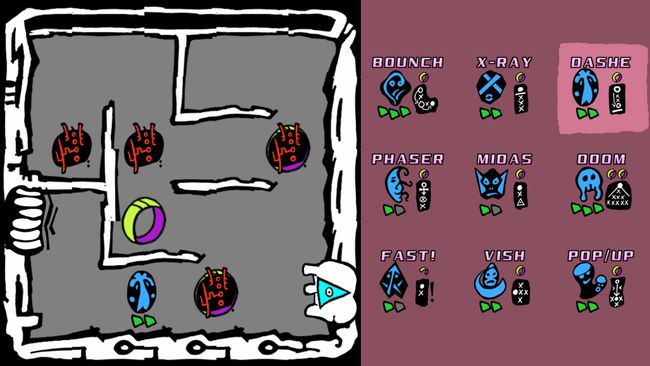 P1 Select is a turn-based dungeon crawler. You move within a randomized maze, duffing up monsters, grabbing bling, and making for an exit. And in a twist you probably weren't expecting, your powers change after every move you make.
The P1 Select screen is split in two. On the left, there's the maze. On the right, there's a player select grid. Each 'player' – Midas, X-Ray, Vish; and so on – has unique powers, and its own lives count. When you swipe in the maze, the player selection moves accordingly.
Initially, this is deeply weird – even off-putting. But stick with P1 Select and its unique way of working lodges in your brain. The game's finite nature (nine rooms) makes it great for quick-fire strategy sessions, and also honing your skills, given that the high score is an average of recent runs.