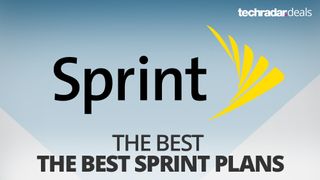 The best Sprint data plans are easy to choose from if you know what you need. That's because Sprint has cut down on its variety to focus largely on three tiers of unlimited data plans. If you don't want unlimited data, Sprint only has one other option for your phone. 
If you do want unlimited data, then it has three plans to consider, with each increasing the data speeds and certain data allotments available to you. They naturally increase in price between tiers, but they also come with some extra perks that can more than justify the extra expense if you take advantage of them. If you want a limited data plan but need more than the 2GB option available from Sprint, then the best Verizon data plans will likely be a better choice for you.
If you happen to live in one of the five cities Sprint has launched its 5G network, then you can also get 5G service using a compatible phone like the LG V50 ThinQ or Samsung Galaxy S10 5G. The service comes with the Unlimited Premium plan at no extra charge and is available in areas of Chicago, Kansas City, Dallas-Fort Worth, Houston, and Atlanta.
You might be thinking already about saving money with the the forthcoming Black Friday and Cyber Monday Deals – so just bookmark those hyperlinked pages to make sure you're getting access to the top curated deals from across the web by our in-house experts. 
If you're ready to check out the best Sprint plans, we've got all the details you need right here.


Sprint unlimited plans: Explained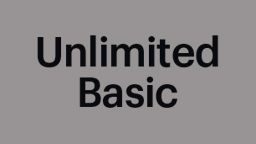 Sprint's unlimited plans start at the base tier, Unlimited Basic. This gives you the unlimited calling, texting, and data you'd expect. Mobile hotspot is also allowed on the plan, but with some speed limitations. The plan also comes with a Hulu subscription, service in Canada and Mexico, and international texting. 
For an extra $10 a month per line, you can upgrade to Unlimited Plus, which offers more perks, higher bandwidths for things like streaming and gaming, and more LTE hotspot data. For another $20 per line on top of the Unlimited Basic Plan's price, you get the Unlimited Premium plan, which offers even more. 
What's more, all of the plans offer 50GB of data at full speed, so you should only experience throttling during periods of network congestion after you've used 50GB of data.
We'll explain each in greater detail in our plan breakdown below. But first, here's what you can expect to pay for the Unlimited Basic Plan:
1st line: $60/month
2nd line: $100/month
3rd-5th lines: $100/month
Sprint plans: access charges
Sprint used to list access charges when you go through the process of selecting a plan and a device on its website. These used to be an easy way to turn an attractive plan price sour quickly, as it could tack on over $10 to the price. 
Now, Sprint doesn't mention it anywhere that we could find so, so the days of access fees may be on their way out. Sprint's plans will include other taxes and fees though, and they vary by region, so don't expect the price you see first to be the price you pay.


The right Sprint plan for you
While the focus from Sprint is largely on unlimited data, there is also an option for you if you don't need much. Here, we'll go through the finer details of each plan, so you'll know what you get. This way you can make an informed decision.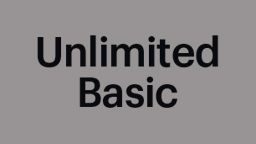 Sprint Unlimited Basic plan | Unlimited calls, texts and data | $60/month
As we've mentioned, this plan comes with all the service you need. It may not all be the fastest, as there are bandwidth limitations for music and gaming, and video streaming is limited to 480p, but it's unlimited in quantity and you get a free Hulu subscription. 
The plan also includes 500MB of mobile hotspot at LTE speeds, with unlimited hotspot at 3G speeds after that. On top of that, you get full service and 5GB of LTE data in Mexico and Canada, as well as free texting and basic data in over 200 countries.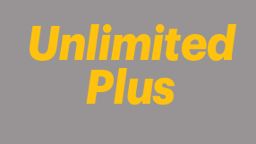 Sprint Unlimited Plus plan | Unlimited calls, texts and data | $70/month
The Unlimited Plus plan from Sprint offers everything the Unlimited Basic plan does and more. Video streaming is allowed at 1080p, and you get 50GB of mobile hotspot at LTE speeds before being knocked down to 3G. In addition to the Hulu subscription, you also get Tidal Premium. And, for use in Mexico and Canada, you get 10GB of LTE data instead of the 5GB included in the basic plan.
On top of those upgrades, music streaming is allowed at 1.5Mbps and gaming is allowed at 8Mbps. And, for a limited time, if you bring your own device when switching to Sprint, you can save $10 per month on this plan.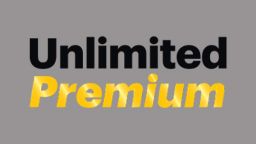 Sprint Unlimited Premium plan | Unlimited calls, texts and data | $80/month
The Unlimited Premium plan takes everything that much further. You still get the unlimited calls, texts, and LTE data, but with this plan, you also keep them while in Canada and Mexico. The mobile hotspot LTE cap is raised even further to 100GB, and Full HD video streaming is allowed.
The perks are increased as well. You get Hulu, Tidal Premium, Lookout Premium Plus, and an Amazon Prime subscription. The plan is Sprint's priciest, but you can get $10/month off if you bring your own device when switching to Sprint. With this plan, you also can access the 5G network on a compatible phone.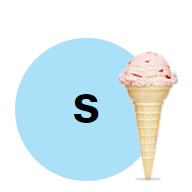 Sprint 2GB plan| Unlimited calls and texts | $40/month
If you don't use much data and just want to have all the calling and texting with a sprinkle of the web and YouTube on top, this may be the plan for you. Unfortunately, if you think you'll need more than this, your only other option is to go up to an Unlimited plan.


Sprint plans: Other options
If you're looking to get more than just a mobile phone plan, Sprint also offers plans for tablets, smartwatches, and mobile broadband hotspot devices. These start from $10 for unlimited data on a smartwatch, $15 for unlimited data on a tablet, and from $30 for 10GB to $60 for 100GB on a mobile hotspot device.


Sprint phones
Don't forget that with a great smartphone plan, you'll also want to have a great smartphone. Check out the best smartphones for Sprint.