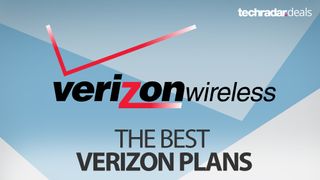 The best Verizon plan will come down to how you use your phone. You could go with the ultimate unlimited data plan and get a mountain of high-speed data and every perk offered, but you might be paying for more than you need. You could also go an affordable route with a pre-paid plan that offers small data allotments to fit your specific needs.
Verizon offers all sorts of plans, and they come in many different sizes and prices. When you're figuring out which one is right for you, you'll need to consider whether you're getting a plan along, sharing a plan with friends or family, and how much data all the users on your plan will need. You should also consider whether any of the additional perks available in the Verizon plans are worthwhile, as they can add considerable extra value to the plans if you use them.
You might be thinking already about saving money with the the forthcoming Black Friday and Cyber Monday Deals – so just bookmark those hyperlinked pages to make sure you're getting access to the top curated deals from across the web by our in-house experts. Verizon may offer discounts on certain phones – or even plans – during this discount holiday season.
If you choose Verizon's premium unlimited plans, you may even be able to take advantage of its 5G network. It was the first US carrier to launch a true 5G network, and now its available in select parts of Chicago, Denver, Minneapolis, St. Paul and Providence. It's available for the Moto Z3 and Moto Z4 (with 5G Moto Mod), LG V50, and Samsung Galaxy S10 5G. So, you have the option of jumping onto one of its top unlimited data plans for access to that service, which we've seen deliver data speeds in excess of 1Gbps in a 5G speed test. 
The wide variety of plans and pricing details leave you with a lot to think about. So, whether you're shopping alone or with friends and family members, we'll help you understand Verizon's mobile plans and what you'll pay. In almost all cases, the plans will be cheaper per-person if you activate multiple lines. For example, the monthly rate for one line on an unlimited plan would be $75 while getting four lines would bring the per-person cost down to $40 per month.
We've gone through the details, both the major and the fine print, to find out everything we can about Verizon's various plans so we can help you find the best one. Whatever your needs, we'll help you understand Verizon's best plans so you can make the right choice.

Verizon Wireless unlimited plans: Explained
Verizon offers three tiers of its unlimited plan: Go Unlimited, Beyond Unlimited, and Above Unlimited. All three include unlimited talk and text in the US, Verizon Up rewards, unlimited mobile hotspot, video streaming, and support for talk, text, and data while abroad in Canada or Mexico. 
The way these plans differ is in the speeds, 4G LTE data thresholds, and perks they offer. Go Unlimited support mobile hotspots at 600Kbps, while Beyond Unlimited offers 15GB of hotspot at 4G LTE speeds, and Above Unlimited steps that up to 20GB. Go Unlimited also limits video playback to DVD quality (480p), but the other tiers support HD (720p) streaming.
The plans handle network congestion differently as well. Go Unlimited may reduce your speeds at any time if the network is congested. Beyond Unlimited offers 22GB of data and Above Unlimited offers 75GB of data at 4G LTE speeds before you should see reduced speeds due to network congestion. Above unlimited also offers 500GB of cloud storage and some extra travel perks.
Both Beyond Unlimited and Above Unlimited also offer access to Verizon's 5G network where it's available and on supported devices. This includes 4K video streaming, mobile hotspot at 5G speeds, and full 5G data speeds without data deprioritization.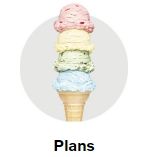 The best Verizon Wireless plans for you
Let's take a close look at what each of these plans has to offer for the price. Afterward, we'll also go over some of Verizon's alternative plans in case these aren't a fit for you.
Whether you're a modest web surfer, a heavy Netflix-user, or just pull your phone out a few times a week, there should be a plan to fit your needs.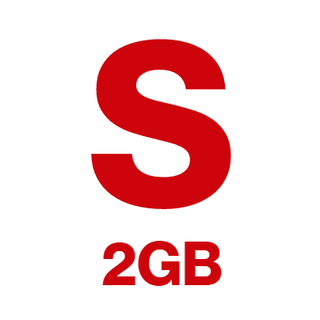 Verizon Wireless plan: Small | 2GB data | Unlimited calls and texts | $35/Month
If you don't do a lot of music or movie streaming, this plan will probably be a good choice for you. 2GB is enough data to do regular surfing and watch the occasional YouTube video. It's also one of Verizon's cheapest plans, so if you have your budget in mind, look no further. This is a Shared plan, which includes an access charge of $20 per phone added to the plan, including the first phone.
View this plan: at Verizonwireless.com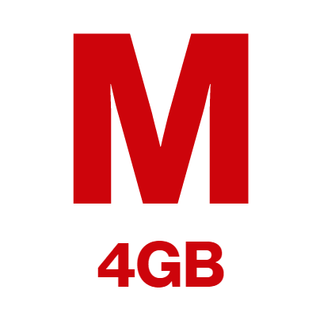 Verizon Wireless plan: Medium | 4GB data | Unlimited calls and texts | $50/Month
If you think you're likely to bump up against the 2GB limit on Verizon's cheaper plan, you may want to consider the 4GB plan. For $15 more, you get an extra 2GB at full 4G LTE speed. Plus, with these plans, you can carryover unused data into the next month, in case you want to save up some data for a new Netflix show. This plan can also be shared and has a $20/line access charge.
View this plan: at Verizonwireless.com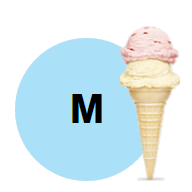 Verizon Wireless plan: 5| 5GB data | Unlimited calls and texts | $40/Month
When 4GB is too small and 8GB is too much, Verizon also offers a 5GB plan for $40 a month plus the $20/line activation fee. This plan is a good fit for two people who will split the data a small amount of data, and it has a curiously obvious value over the 4GB plan.
View this plan: at Verizonwireless.com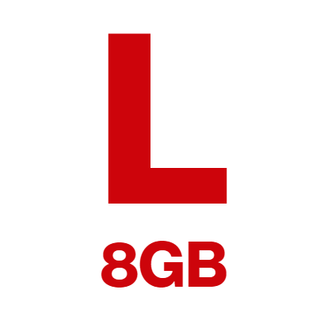 Verizon Wireless plan: Large | 8GB | Unlimited calls and texts | $70/Month
If you really can't hold off on the occasional movie or TV show streamed over your data plan, this might be a reasonable option for you. However, since Verizon's cheapest Unlimited plan is just $5 more, it may be worth jumping up to that plan and not worrying about how much data you use each month. Like the other Share plans, this one has a $20/line access charge.
View this plan: at Verizonwireless.com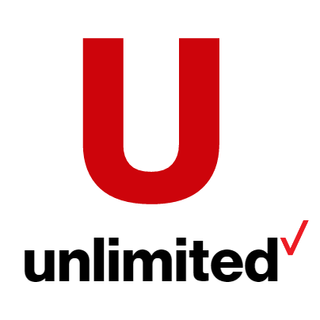 Verizon Wireless Go Unlimited, Beyond Unlimited, and Above Unlimited plans | Unlimited data | Unlimited calls and texts | $75/Month, $85/Month, or $95/Month
Heavy data users who don't want to worry about running up against data limits, and want to stream TV, movies and music to their hearts' content may want to go with one of these options. If there's network congestion, you may get reduced speeds, but it won't be because you accidentally fell asleep with Netflix streaming and went over your data allotment. 
If you don't want your speed reduced during periods of high network traffic, you may want to get the Beyond Unlimited plan. And, if you want extra Wi-Fi hotspot data and cloud storage, check out the Above Unlimited plan.
These plans also allow you to add extra lines at reduced rates. You can see what you'll pay with a calculator Verizon provides on its site. For four lines, the per-line price drops to $40, $50, and $60, respectively. For the Beyond and Above Unlimited plans, users can get free 5G access with a compatible device, and that includes 4K video streaming and unlimited 5G mobile tethering.
View these plans: at Verizonwireless.com

Verizon Wireless: Prepaid plans
If the above Verizon plans aren't what you're looking for, there are also a number of monthly prepaid plans. They all include unlimited talk and text in the US and unlimited text to over 200 international destinations. They also allow mobile hotspot usage (except the unlimited plan). They range in price from $30 a month for 1GB to $65 a month for unlimited data comparable to the Go Unlimited plan. 
Verizon currently has some bonus deals on extra data for these prepaid plans. One is just $45 a month for a plan with 16GB of data (it's the 8GB plan, but Verizon is offering an extra 8GB of data at no extra charge). There's also a plan with 6GB of data for $35 a month, which is an amazing value for moderate users.
View Verizon Wireless prepaid plans here
If you just have a basic phone and want simple service, Verizon also offers a basic plan with unlimited talk and text and 500MB of data for $30 a month. See that plan here. 

Phones are more expensive, unfortunately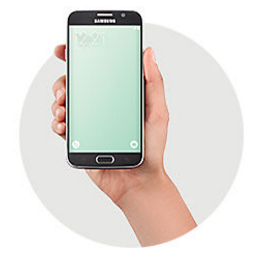 Since Verizon Wireless eliminated the two year contract and switch to these new types of plans, it has unfortunately done away with the old subsidies on new phones that came with 2-year contracts.
That means instead of paying a flat $200 for every new phone you get, you'll have to pay whatever that phone actually retails for. For a new flagship, that can be anywhere from $600 to over $1000.
Verizon Wireless does offer installment plans for customers, though. So if you're shopping for a new phone and plan and have good credit, you can likely find a phone that you'll be able to pay for over the course of a couple years.