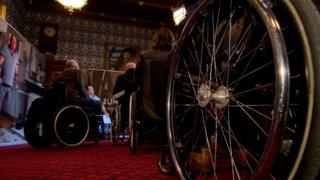 "An act of political will" is needed to overcome delays to the implementation of the Troubles pension, Northern Ireland's victims' commissioner has said.
Judith Thompson said politicians should be "putting victims and survivors" first to implement a scheme that has already been passed by law.
Sinn Féin has rejected a government accusation that it is holding up the pension scheme.
The scheme was due to open on 29 May.
"It needs to involve a level of compromise to set up a system which will work fairly and be independent," Ms Thompson told the BBC's Talkback programme.
Regarding the debate around eligibility, the commissioner said: "It is clear that a small number of people who are responsible for their own injuries are excluded".
She explained: "There is a requirement that anyone who has been sentenced – not served but sentenced – to more than two and half years in prison, go before a judge-led panel which will make a decision on whether it's appropriate for them to get this payment or not."
She accepted that a judge-led panel would have to make decisions based on guidance from the secretary of state which has yet to be finalised.
However she added: "At the end of the day, that is not a good enough reason to decide that nobody will get anything."
Sinn Féin has refused to nominate a Stormont department to run the scheme and said the government is responsible for the delay.
It said the criteria for the scheme is flawed and discriminates against former prisoners.
The party claims that under current eligibility rules, anyone who was given a prison sentence of two and a half years or more would not be entitled to a pension payment.
"It is the British government who have brought in these regulations, without consultation, to be discriminatory, and all they are interested in is to protect one section of victims," said Sinn Féin MLA Gerry Kelly.
But Northern Ireland Secretary Brandon Lewis said it was "pretty shameful" of the party to try to re-open the definition of a victim.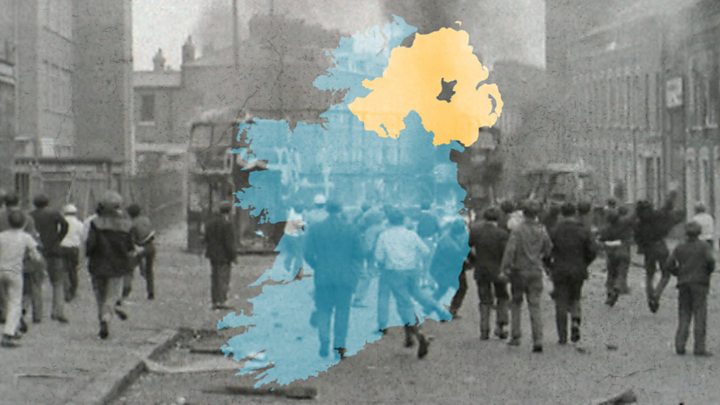 Speaking on BBC's Good Morning Ulster programme, Mr Kelly said his party also had concerns about funding arrangements for the scheme, the cost of which has been estimated to reach at least £100m over the first three years.
Sinn Féin has argued that it should be funded centrally from Westminster rather than coming out of Stormont's budget.
The secretary of state has refused to commit to providing extra resources to fund the scheme, pointing out that more than £100m has already been set aside for Troubles legacy matters.
Analysis
By Julian O'Neill, BBC News NI home affairs correspondent
So money is only part of the problem.
The Troubles pension delay is as much to do with who qualifies as it is about who pays.
Sinn Féin was already angry the scheme will not use the 2006 definition of a victim, thereby excluding those injured by their own hand.
However, it is claiming it has become wider than that.
According to several sources, the Northern Ireland Office has produced draft guidelines, shared with parties, on the scheme's operation.
Sinn Féin says, in its view, anyone with a conviction of more than two-and-a-half years will be ineligible.
Whether this would be legally enforceable is another issue.
But it is a significant barrier to Sinn Féin permitting the Executive Office to designate a department to run the scheme.
As a party source puts it: "There is no point nominating a department if there isn't a level playing field."
And without a designated department, the scheme and payments are held-up, no matter the argument over who funds it.
What is the Troubles pension?
The pension is a government payment scheme which will provide financial support to thousands of people who were seriously injured during more than 30 years of violence in Northern Ireland, known as the Troubles.
The Troubles claimed more than 3,500 lives but another 40,000 people are estimated to have been injured and campaigners led a long-running campaign for financial redress from the state.
The current pension scheme drawn up in 2019 by the UK government, when the Stormont assembly was not functioning.
Its aim is provide pension-like payments to victims of the Troubles, every year for the rest of their lives, with payments ranging from £2,000 to £10,000.
A judge-led board will decide who qualifies for the scheme, with the government insisting it would only apply to people who were injured "through no fault of their own".