Welcome to Week 15 of the NFL season, which includes a continuation of the "My Cause, My Cleats" initiative, in which the league loosens its tie a bit and lets players wear custom-designed footwear in support of charities of their choice.
But it's not just the on-field garments with which we're concerned here. We've also got a roundup of the best pregame threads, entrances and more.
---
Kansas City Chiefs speedster Mecole Hardman is into the holiday spirit with the snow flying at Arrowhead Stadium today, and he's got the sweater to prove it:
'Tis the season 🎄 pic.twitter.com/NWYZlotpKs

— Kansas City Chiefs (@Chiefs) December 15, 2019
Patrick Mahomes, the man throwing Hardman the football, will be supporting his charity, 15 and the Mahomies, with his cleats today:
.@PatrickMahomes' cleat heat 👟#MyCauseMyCleats pic.twitter.com/1skLBvLNfy

— Kansas City Chiefs (@Chiefs) December 15, 2019
And before we leave K.C., it's a pregame snowball fight!
D-Rob is ready 🤣 pic.twitter.com/Bv3V9ypbxm

— Kansas City Chiefs (@Chiefs) December 15, 2019
In Cincinnati, Bengals linebacker Germaine Pratt is throwing it way back with a Ken Griffey Sr. Reds jersey:
.@GermainePratt7 repping SR. ⚾️ @Reds | #SeizeTheDEY pic.twitter.com/skXNL3L642

— Cincinnati Bengals (@Bengals) December 15, 2019
These won't be worn during the game, but Odell Beckham Jr. has some majestic LSU-inspired cleats he'll be wearing in warm-ups today:
OBJ will be paying homage to his alma mater @LSUfootball with these Nike cleats during pregame warmups in Arizona today pic.twitter.com/JbPjN0eNWt

— Jake Trotter (@Jake_Trotter) December 15, 2019
Check out this cool entrance by Za'Darius Smith into the vaunted frozen tundra of Lambeau Field:
❄️ Into the Tundra ❄️@TheRealZSmith | #GoPackGo pic.twitter.com/iLU7w7pKc9

— Green Bay Packers (@packers) December 15, 2019
The Texans have been continually superb with their pregame fashion this season, and Week 15 is no exception:
Walking into work like…

📷 » https://t.co/bAnG7Djl2O | @ShopPalaisRoyal pic.twitter.com/vwcdPpRK35

— Houston Texans (@HoustonTexans) December 15, 2019
This could be Eli Manning's last start at MetLife Stadium: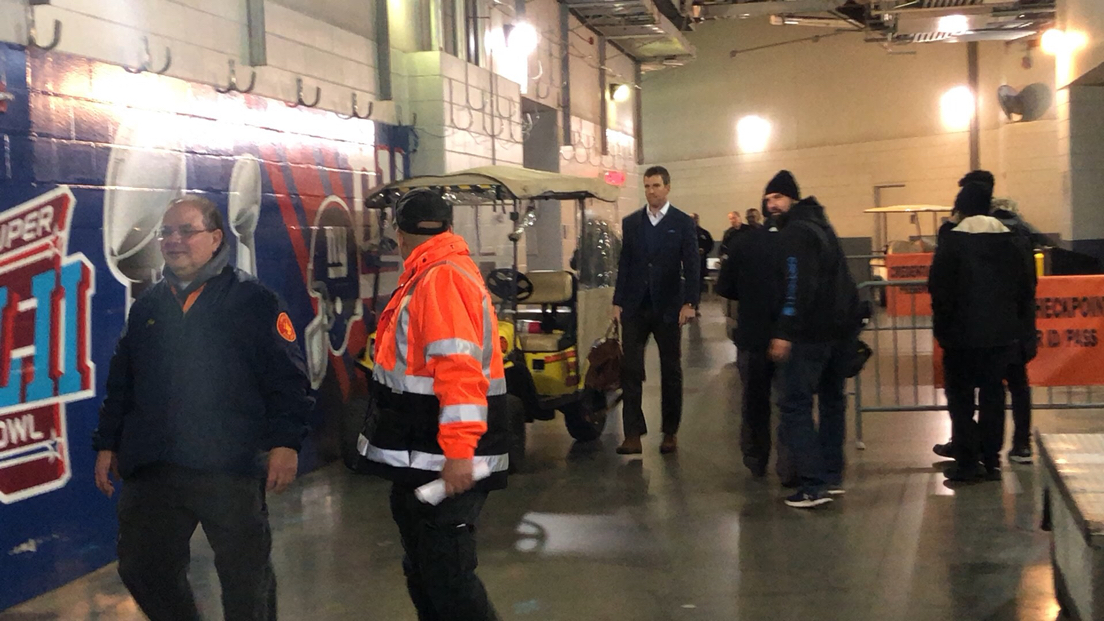 ESPN Staff Writer
Eli Manning checking in for what will likely be his final home start. Talked with Manning this week about his best/most memorable home games.
Some of the games mentioned:
— 2004 finale vs Dallas for his first win
— 2005 vs Broncos
— 2005 vs Rams
— 2011 vs Jets Victor Cruz 99-yard TD (not technically home but still at MetLife)
— 2007 vs Patriots
— 2011 playoffs vs Atlanta
Tom Brady and the Patriots' offense look to get back on track with a game in Cincy today: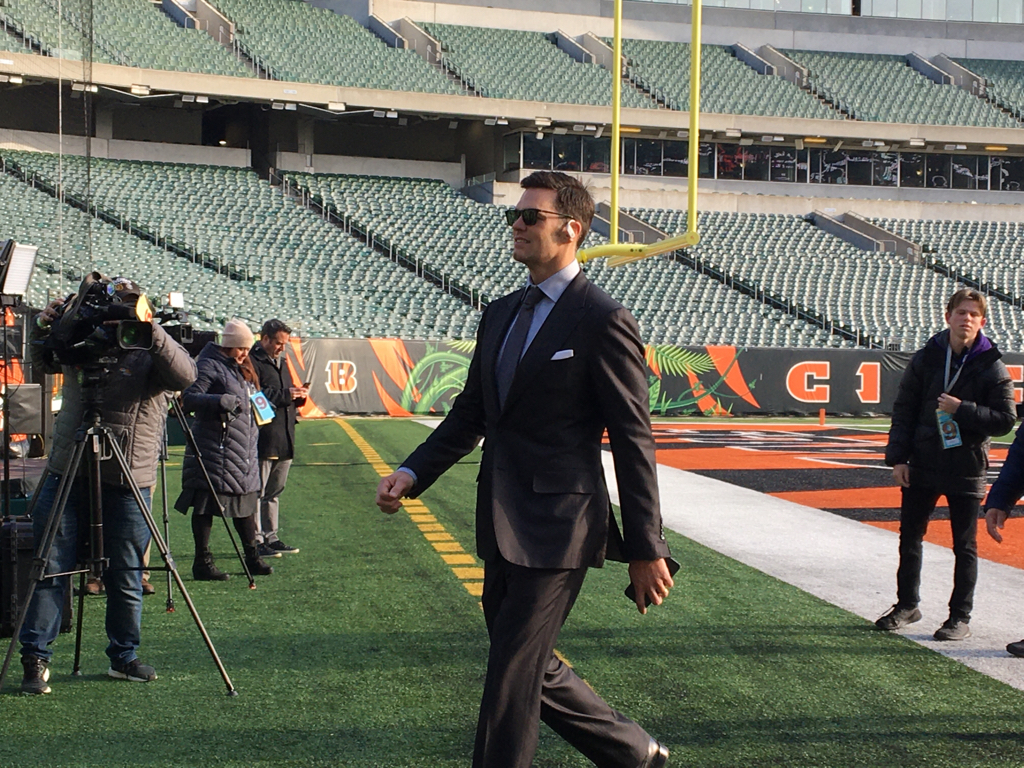 ESPN Staff Writer
Tom Brady walks back to the locker room after a pre-game check at Paul Brown Stadium, where he hasn't played a regular-season game since 2013.